Description
Quite simply the finest quality croquet set on the planet! Each Signature set is crafted to order. Normally allow a month for delivery. The beautifully made oak storage boxes are finished to the highest standard. Email to discuss your preferences. 
Contents:
6 x 36″ Original mallets fitted with black cushion grips fitted. Mallet specifications normally supplied are all 3.00 lb x 36″ overall unless other wise requested. Initials in gold foil may be printed on the mallet heads at no extra charge.
6 x Championship powder coated white iron hoops supplied in a separate wooden box.
6 x Pro-16 match balls, weight 1/lb, diameter 3 5/8″
1 x 6 colour centre peg with removable pin
1 x hoop mallet
4 x corner flags
4 x corner pegs to mark the baulk line
6 x powder coated metal clips
1 x Colour 24 page book of rules and tactics plus a laminated quick reference card
American oak storage chest
Additional NZ$50.00 extra:
Laser engraved laminate panel with name or logo fitted to the lid.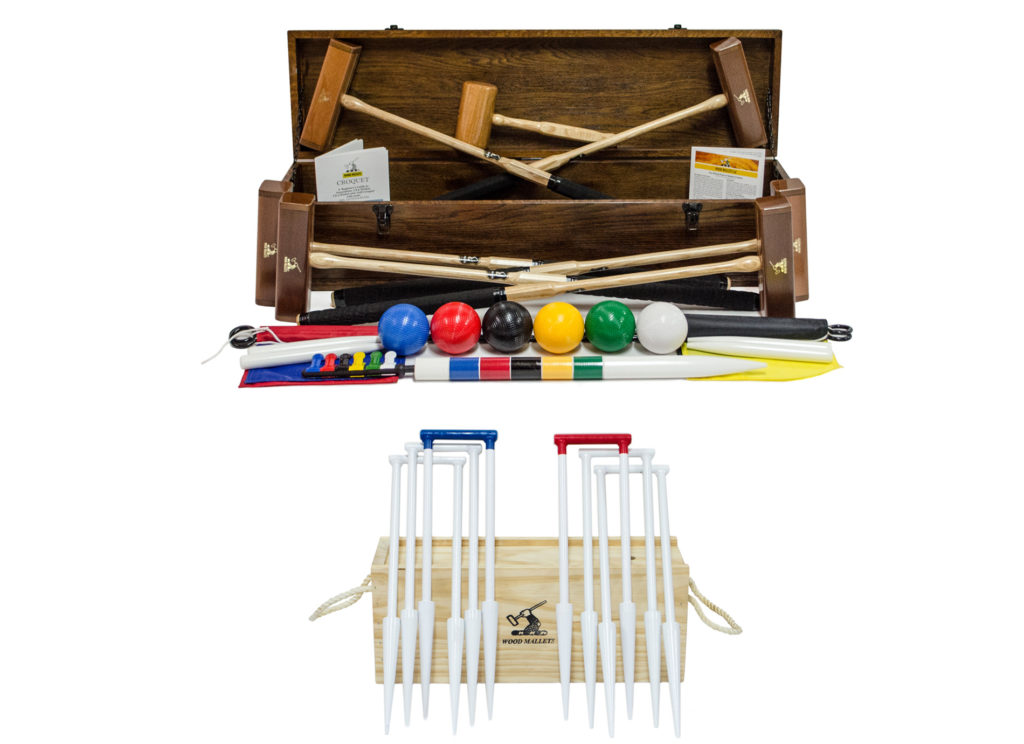 Here are examples of recent oak six player set boxes.