The exact shipping charges for your order will be calculated at checkout.
For International orders we offer three different delivery methods. International Economy Couriers (EMS) are a competitive economy service to most destinations. Shipping usually takes about a week-12 days and parcels are only charged on weight not volume. Delivery is made through the postal system which does have its problems and does not reflect the level of customer service which we pride ourselves on. Delays are often experienced in December.
DHL and TNT are our preferred couriers for rapid and guaranteed delivery worldwide and their rates are extremely competitive. For all high value goods we strongly recommend these reputable couriers.
Air Post is available as an economical option worldwide for small parcels under 2 kilos and less than $200 in value.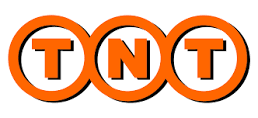 Our cart system automatically calculates the shipping costs to your door. EMS, DHL and TNT consignments are traceable via our tracking page. Despatch is confirmed by E-mail.
For further information regarding our shipping, guarantee and security policies click here.
Croquet Shipping Information
Individual mallet orders are usually dispatched within a couple of days of receipt, however some custom made orders may take an about 5 days. Delivery times by EMS are usually about a week to 10 days. If the goods are required sooner than this, DHL is the best option. We strongly recommend that all export croquet sets be shipped by DHL/TNT.  Rates are quoted at checkout.
Polo Shipping Information
Polo mallet orders are usually dispatched within a couple of days of receipt.
DHL and TNT provide an unrivaled service for delivery worldwide but polo mallets are charged volumetrically which is considerably more than the actual weight. EMS is an economical solution for smaller quantities (less than 5 mallets) as they only charge on weight. 
1-2 polo mallets have a volumetric weight of 4.3 kilos
3-4 mallets have a volumetric weight of 6 kilos
5-6 mallets have a volumetric weight of 10 kilos