Description
Leading the world in polo mallet technology
As a player myself (4 goals once), I'm well aware of the demands of the most discriminating players. No person on earth has dedicated more time and effort to the development of the polo mallet. It's time polo kept up with other sports such as tennis and golf by taking advantage of modern materials and technology.

The next generation of polo mallets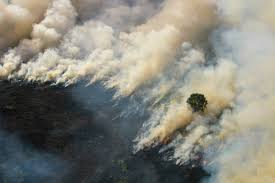 The manau canes from traditional cane mallets come from the tropical rain forests of Indonesia. Due to deforestation and endless fires, supply is totally unsustainable and dwindling rapidly.  The enormous wastage of cane in the selection process is just a part of it. The fact is, the majority of cane mallets being made today, are made from substitute species which simply aren't strong enough. The quality of cane mallets in getting noticeably worse each year.
Finally, after 28 years of experimentation, hundreds of thousands of dollars in development costs and 84 models later, we've done it!
Lighter
The Fibercanes are the beginning of the end for cane mallets. They have a foam filled tapered tubular shaft made from hand laid resin impregnated composite fibers such as carbon to maximize torsional strength and fiber glass for impact strength. They're lighter and stronger than ever before and simply out perform canes in every way. The average total mallet weight with a 200 gram head is 525 grams despite the molded handle being approximately 30 grams heavier than a traditional handle. That's about 70 grams lighter than the average cane shaft. This enables increased head weights and far greater maneuverability.
Larger sweet spot, more power
Opposing 45 degree wraps of carbon making a double helix have increased the torsional strength and allow less twist with off center hits therefore increasing the sweet spot considerably and producing a more "solid" feel. The flex action of the tapered shaft is designed to produce maximum impact speed for less effort. Less wind resistance from the thinner shaft allows the mallet to travel faster through the air, further enhancing the power.
Minimized vibration
One of the early concepts of composite mallets was that they vibrated and jarred the arm.
That was 20 years ago and unfortunately some of those mallets are still around today! This is no longer the case. Vibration reduction technology has been used in the form of a foam core to minimize the magnitude and frequency transmission of vibrations to the handle. This not only gives a jar free performance but decreases the likelihood of the shaft being shattered by impact. The tapered shape of the shaft also forces the flex towards the head and keeps any reverberation from reaching the handle
The chart below shows a typical decrease in the magnitude of impact vibrations between hollow and foam filled shafts.
The market response worldwide has been quite overwhelming. Polo legend Memo Gracida says "They're fantastic, well done George, You've done it!". His brother Carlos also used them shown here playing for Ellerston in the Gold Cup UK. Glenn Gilmore, 8 goal player and captain of Australia and Howard Hipwood (ex captain of England) have both used them.
A rapidly growing number of players of all levels are realizing the advantages which the Fibercane offers.
Not surprisingly the Fibercane mallet is by far the world's most popular composite polo mallet.
Stronger
It all comes down to weight for strength ratios. No organic materials come even close to modern composites. These shafts have been well proven to outlast last canes by several times. For a start, they never "wring". With the typical canes available today the average professional player has to send at least 20-50 mallets a season for repair. Most professional players using our mallets are getting through a whole season with 5-6 Fibercane mallets. Quite frankly, if they were any stronger, they would be dangerous.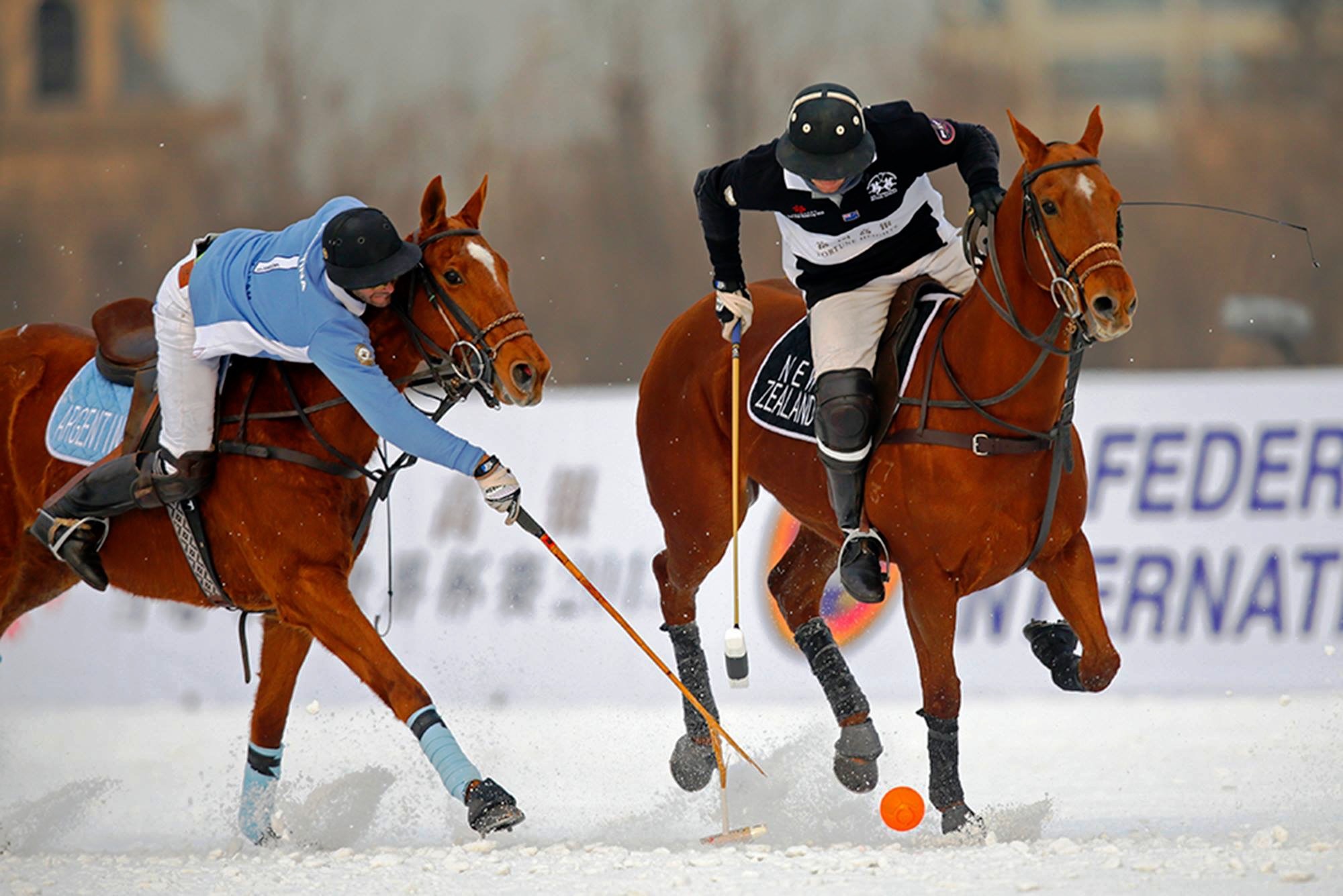 Consistent
In order to balance each mallet perfectly, we make a complete range of shafts to suit very light (430 gram) mallets, right through to high goal heavy weights. Longer shafts even require a different flex action to shorter ones. However we're able to create virtually identical mallets, time after time. This in itself is a huge advantage to the user which is  not achievable with cane mallets. Unlike canes, the shafts never need straightening and are impervious to climatic conditions.
Heads
We have a quality supply of Argentine Tipa heads and stringent selection process which is critical to the performance of the end product. Cigar head weights range from 170 grams upwards.
Our large diameter arena mallet heads are hugely popular in Arena and snow polo. More UK arena players use the Fibercane mallet than any other brand. As the picture demonstrates, the larger diameter area ball requires a proportionately larger head. We make two patterns of Arena heads, a 52 mm cigar pattern and a 58 mm fat bottomed Skene pattern which is more popular. The arena mallets are generally stiffer and lighter than outdoor polo mallets with head weights from 160-190 grams preferred.
Molded handle
A revolutionary new molded handle is now available. It's simply the best polo mallet handle ever made. The sling can be adjusted or replaced simply by removing two screws. The over molded soft feel comfort grip will outlast any other conventional grip. Totally impervious, it can be washed in between games if required. There are two sizes, the medium sized handles are red and the large are blue. If they do eventually wear down they can also be relatively easily replaced.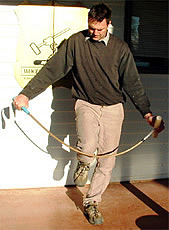 Custom Made
Every aspect of the mallet may be custom made exactly to the customer's requirements at no extra charge. We make a complete range of shafts from light weight children's mallets (At around 430 grams total weight they're by far the lightest polo mallets ever made!) through to extra stiff heavyweights.
While I prefer to balance each shaft depending on its length and head weight to achieve what I believe to be the optimum balance, I realize that many players have particular preferences with regard to the flex of the shaft. Unless otherwise requested, each mallet is balanced to a medium/stiff flex.
Initials may be stamped on the mallet heads if requested. Order online or ask for them at your nearest polo stockist.
Completely Repairable
Due to the nature of the sport it is accepted that all mallets may and do break. Let's face it; they would be dangerous if they didn't! Virtually any broken shaft may be repaired no matter where the break, with the use of 4" fiber glass repair sleeves. Heads may also be replaced.
Heads with threaded holes, fiber glass repair sleeves and replacement handles are available direct from the factory by emailing us or completing an order form. Instructions on composite mallet repairs are here. Alternatively we undertake a prompt repair service.
Technical Specifications
Average blank shaft weight 200 grams
Average shaft weight including handle 325 grams
Minimum Overall weight inc. head 430 grams
Overall average weight with 200 gram head 525 grams
Shaft diameter 10 mm – 23.5 mm
Handle sizes:

1. Medium 34.5 mm x 22 mm
2. Large 37.5 mm x 22 mm

Flex options Extra Stiff, Medium/Stiff, Lively
Head weights 160 grams upwards. Average 190 gram
Tips for Performance
Of course our Fibercane mallet will feel different to any other mallet you have ever used. It is different. It's highly efficient! The first thing you'll probably notice is the huge reduction in weight. It also travels through the air much faster than a cane mallet. We've all heard it time and time again… It's all in the timing, Slow down your swing, let the mallet do the work!
These mallets have proven themselves to outlast canes several times and will never "wring" however, remember they're not indestructible. Severe slash hooks, horse's hooves and even stirrup irons can break them. A little care goes a long way!